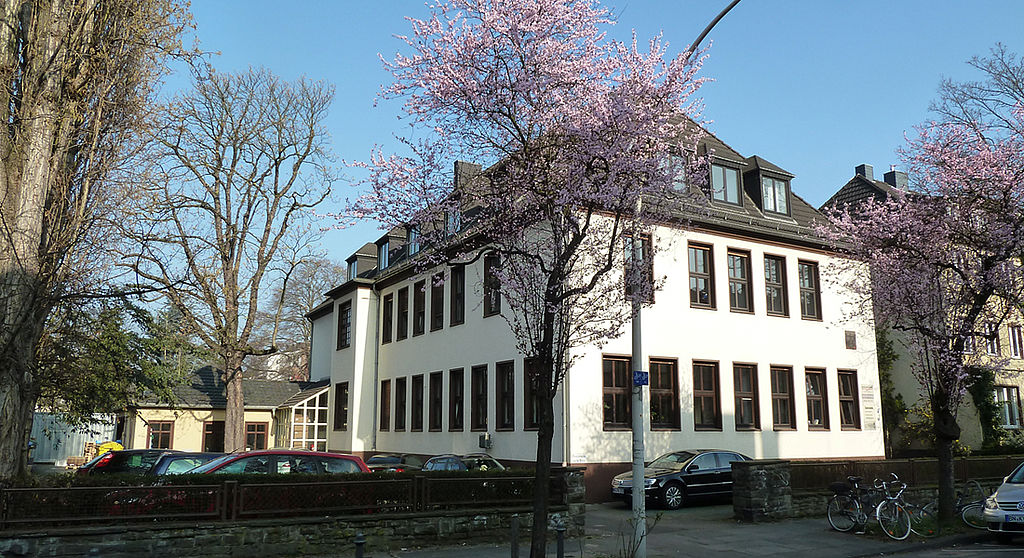 The Company
INCOM Storage GmbH is a leading European distributor of products and solutions concerning storage and duplication systems. We are particularly concerned with the requirements of data security, and with the efficient and long-term storage of data. The professional use of optical storage in long-term archiving and data distribution has been significantly influenced and developed by INCOM.
Since 1986, INCOM has proved to be a reliable partner for system integrators and suppliers of professional IT infrastructures. Systems and products for the construction of storage networks and solutions are the central theme of our highly motivated team of staff.
Our customers include companies from big industry as well as authorities and small and medium-sized enterprises.
Over the course of its 25-year history, INCOM has introduced significant new technologies and products. These include, for example, the launch of the first CD recorder by Philips, the first DVD recorder by Pioneer and the first Blu-ray disc recorder by Panasonic. The concept of "green IT" also plays a crucial role for us. At INCOM's behest, TÜV developed the world's first certificate for energy-efficient optical storage systems. This "Certificate of Approved Archiving" is the foundation for the clear separation between what is hype and what is truly green IT.
As a long-standing partner of leading manufacturers of storage and duplication systems, INCOM is the only provider in this IT segment with a comprehensive and professional product range for all application areas with high memory requirements, particularly with regard to long-term archiving and data storage.
Through joint ventures and businesses established in the Netherlands, France, Spain and the US, we can offer our products and solutions in all major economic regions, along with reliable support.
Expertise, reliability and partnership-based behaviour form the fundamental pillars of our economic activities and thinking. With INCOM as a partner, our customers receive both information from manufacturer channels and skilled advice on how to use the various storage technologies.
As an independent provider, we guarantee that our products are reliable and that they cover the entire range – from high-performance to high-volume storage systems. INCOM is, among other things, a certified partner of the manufacturers ACTI, AMI, ATTO, Dahua, EPSON, JVC, N-Tec, Panasonic, Perennity, Point, Rimage, SONY and many others.
Whether it's at company or departmental level, we have the right storage solution for you: CD/DVD/UDO/BD storage and production systems, RAID, TAPE, NAS, SAN, iSCSI!
INCOM store.more.secure.
INCOM milestones since 1986
2017
Distribution agreement with Dahua, the world's second-largest camera manufacturer, with an output of 100,000 cameras per day
2016
European première of the Rimage catalyst on the INCOM Cebit trade fair stand
2015
Cartridge concept with 12 Blu-rays in one cartridge, patented by HIT, with 1.2 TB of raw storage capacity
2014
Facebook constructs a Blu-ray archive using HIT jukeboxes
2013
Manufacturers of optical storage set up the Optical Archiving Group (OPARG) with relevant sales partners and system houses -
2012
Distribution agreement with Microtek for medical scanners
2010
Partner agreement with ACTi regarding the distribution of IP cameras
2009
Introduction of tailor-made hybrid storage systems, based on two different storage technologies
2008
First TÜV [[German Technical Inspection Association] certification of energy-efficient optical storage systems in the world
2006
Opus S.A. renamed INCOM France
2005
Printable media with special coating for photo-quality printing
2004
Launch of the first Blu-ray™ (UDO/PDD jukebox system) in Germany. Inclusion of iSCSI storage in the solutions portfolio.
2003
Conception of INCOM Advanced Storage Network, with integration of solutions for fixed content, storage virtualisation or disaster recovery.
2002
Establishment of INCOM Storage S.L. in Spain
2002
High-volume storage systems (RAID/DVD/MO) in SAN
2000
Positioning as a value-added distributor for storage solutions
1999
Development and launch of the first DVD-RAM-based system for securing client data in networks (StorEasy). Shareholding in OPUS Technologies SA in France
1998
Distribution of CD-duplication and -production systems for small series with automatic CD-labelling
1996
Development and production of the INCOM CD network tower
1993 / 1994
Construction of the largest digital patent archive at BASF AG with 10 CD jukeboxes, for approximately 1 million patent documents. Construction of the electronic patent archive and retrieval system PARS at what is now Daimler Chrysler AG, with new CD jukebox record (2 million patent documents)
1991
Presentation and worldwide distribution of the first SCSI jukebox, made by NSM AG (now DISC GmbH)
1990
World première of a CD-ROM jukebox with the INCOM jukebox software, the Jukebox Commander, first example of data storage and archiving in a CD-based storage system
1989
Introduction of the first CD-ROM network solution
1986
Full-text retrieval systems for CD-ROM production