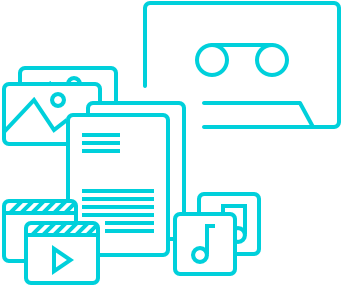 The backing up of key data which would need to be recovered quickly in the event of a fault
"Backing up" here means the securing of an online data base, which is optimally integrated into the storage management system. The storage management software decides, based on rules, which data should be kept in the online memory area and must be backed up, and which data is to be moved to the nearline storage area, thereby relieving the backup load, as well as minimising the backup window.
Spectra Logic Enterprise and midrange tape libraries
The TraScale technology developed by Spectra Logic can be found in all mid-T series (T200, T380 and T680 libraries) and offers unique flexibility. Here, in expanding the library, all valuable components, such as tape drives, power supplies, and TeraPacks continue to be used. In this way, both the costs and the time for conversion are considerably reduced, as only the frame of the enclosure is extended during the upgrade. Thus, the T range is scalable from 50 to 680 slots and can be equipped with up to 12 drives, and is currently available with LTO-7 technology.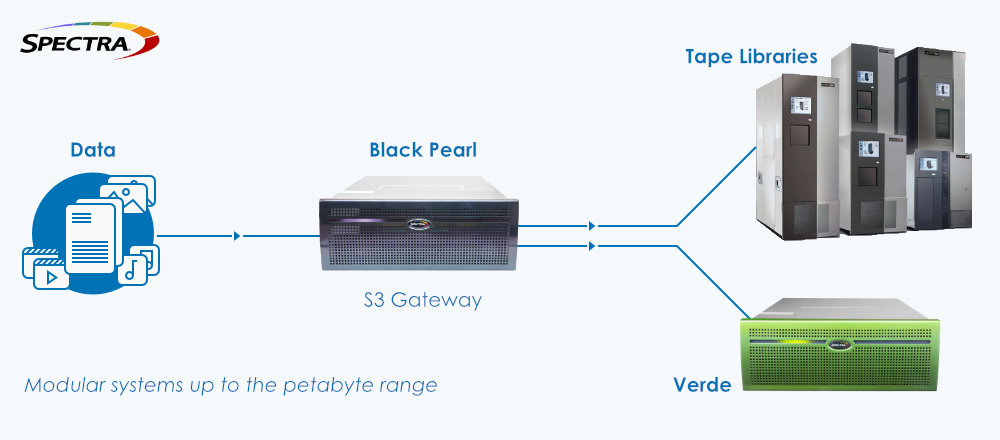 Black Pearl Storage Gateway
With the Black Pearl, Spectra Logic is offering a deep storage gateway, thus ensuring intelligent, cost- and user-friendly data management. The system caches the data coming in from automated workflows or even simple manual data movements and in deep storage.
Spectra Verde Disk is the optimal platform to easily handle your data growth, and at low cost. Verde is the 4th generation of Spectra's disk storage product range and costs only half as much as traditional file-storage solutions. Verde offers the highest level of data reliability, is easy to manage and thus represents a long-term solution for backing up your data.
If you have questions regarding backup systems do not hesitate to contact us.